About Big Gal's Boutique in Wilmington, NC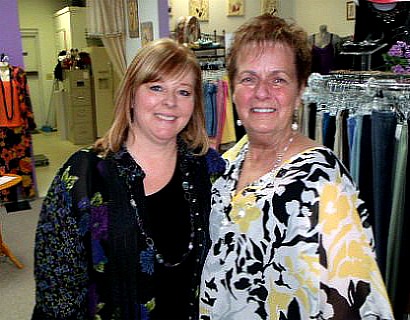 In April 2009 Faye Kanapaux and Wanda Hall met at a women's networking group. The group talked about everything including fashion and clothing. As Wanda and Faye walked to their cars, Faye made the comment she was thinking about opening a consignment shop. They stopped and looked at each other. Both were PLUS SIZE ladies. And Wanda said "A PLUS SIZE CONSIGNMENT SHOP".
Two days later they found the perfect location and with lease in hand they became business partners and opened Big Gals Boutique in July 2009.
From the first day comments from consignors and customers:

"It is about time, a shop just for Big Gals"
"A First Class Second Hand Boutique"
The buzz about Big Gals is bringing in customers and consigners from all over the Southeast such as Raleigh, NC, Myrtle Beach SC, Atlanta GA and as far north as DC, NJ, and NY.
The recent expansion to over 4,500 sq. ft. is making room for the new inventory that arrives daily.
Because of the difference in ages of 25 years, both agree the diversity in their ages and backgrounds allow them to bring out the best in each other and both have the same passion for providing stylish fashions and accessories with great prices for Big Gals of all ages.